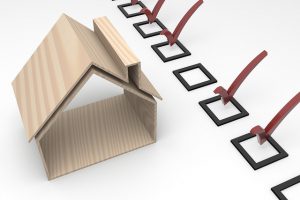 A reverse mortgage is a loan which allows homeowners age 62 and older to access a portion of the equity in their homes. Repayment is not due as long as the homeowner lives in the home as their primary residence, continues to pay property taxes and insurance and maintains the home according to Federal Housing Administration (FHA) guidelines. As part of the application process, potential borrowers must meet with a Department of Housing and Urban Development (HUD)-approved reverse mortgage counselor. Fortunately, this can be done either over the phone, or in person.
During the reverse mortgage counseling session, the counselor will discuss the reverse mortgage loan process and the requirements that the borrower must continue to meet throughout the life of the loan. Applicants are welcome to bring family members or a trusted advisor to the meeting as well.
According to the National Reverse Mortgage Lender Association (NRMLA), "Reverse mortgage counseling assists seniors who seek to convert equity in their homes into income that can be used to pay for home improvements, medical costs, living expenses, or other expenses. HUD recommends potential reverse mortgage borrowers, particularly Home Equity Conversion Mortgage (HECM) borrowers, meet face-to-face with a counselor and lender to discuss their unique financial circumstances and decide what options are best for them. Face-to-face counseling enables the counselor to assess whether the client understands the alternative features and reverse mortgage options and the financial implications of a reverse mortgage on his/her household."
Reverse mortgage counseling sessions generally consist of:
Scheduling an appointment. You must schedule your appointment directly with the counseling agency. Your lender cannot initiate or participate in the counseling session.
Your counselor will contact you and send information. When you set an appointment, the counseling agency will send you a packet of information so that you can prepare for your session.
The counselor will collect from you: Your name, contact information and why you're interested in a reverse mortgage loan.
Counseling session: Your counselor will discuss the process of the loan, your needs, and provide information about reverse mortgage loans or alternatives that may better fit your needs.
Certificate of Completion: After you complete your session, your counselor will issue a certificate, which verifies for a lender that you have successfully completed counseling.
Follow-up: Your counselor will follow-up with you to make sure you are still comfortable with the conversations during the session and to confirm that you do not have any other questions.
The counseling approach should be wide-reaching to ensure that applicants understand exactly what will be required of them.  Another purpose of the counseling session is for the counselor to learn more about applicants' financial obligations and long-term financial goals and to ensure that they understand the loan requirements. The National Council on Aging says,
"Reverse mortgage counselors will also be required to complete a budget review with their clients, using NCOA's Financial Interview Tool (FIT). This counseling tool, which was developed and tested by NCOA, helps prospective borrowers consider both immediate financial needs and long-term challenges that can make it hard to stay at home and benefit from a reverse mortgage. Seniors with incomes below 200 percent of the federal poverty level will also be required to complete a Benefits Check Up screening as part of the counseling session. NCOA's Benefits Check Up is the nation's most comprehensive web-based service to screen for benefit programs for seniors with limited income and resources. It includes details on more than 2,000 public and private benefits programs."
HUD provides a convenient search feature on their website that allows you to find approved reverse mortgage loan counselors located near you. Alternatively, you may call HUD at 1-800-569-4287 for more information about counselors in your area.
The Consumer Financial Protection Bureau states that reverse mortgage counselors are allowed to charge reasonable fees for their counseling sessions. "Fees are typically about $125. Counseling agencies are also required to waive the counseling fee if your income is less than twice the poverty level." Counselors are required to tell applicants their fee prior to the counseling session.
Reverse mortgage counseling sessions are not only required by law to obtain a reverse mortgage loan, but are an excellent way for applicants to learn more about the product, ask questions about their personal situation and receive detailed information about the risks and benefits from an unbiased professional. If you are interested in learning if a reverse mortgage loan could benefit you, call 866 404.6138 for more information.